Meet the Hidden Heroes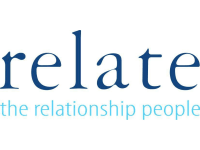 Dave was nominated to R2R for his tireless commitment and dedication to Relate Worcestershire. It was our pleasure to arrange a well-earned break for both Dave and his wife Chris to the Royal Victoria Hotel. As backdrops go, Snowdonia isn't a bad one – as their holiday snaps show!
The Nomination
"Dave volunteers each week for us to input hand written notes into an online database. Although this is a monotonous task, and very time consuming, Dave never complains. He just gets his head down and gets on with it. The handwriting of our counsellors can sometimes be challenging but Dave is tenacious – in fact he never gives up! Even in the snow Dave walked to our office to complete his work. Dave has to undergo DBS checking and is subject to a very strict confidentiality policy.
He is consistent and reliable in his work and we are able to place a great deal of trust in him. The size of our organisation means we are unable to employ an administrator to do this work and Dave's contribution is invaluable to us. Dave is very deserving of a break, he expects nothing in return for helping us (apart from coffee and biscuits) he recognises how stretched our resources are and he truly is someone who enjoys giving something back to his community. We are delighted to nominate Dave as our Hidden Hero – he really is a wonderful man."
The Break
"We were very excited to be awarded a two night break, even more so when we found one of the hotels in the scheme was at the base of Snowdon, a place we had wanted to visit for some time.
We crammed a lot into our two day break! With a lovely hotel, magnificent scenery and glorious weather, this was a short break that we will always remember.
Many thanks to Relate, the Room to Reward scheme and everyone at the Royal Victoria Hotel, Snowdonia."
How's that for a view?! We'd like to thank Relate Worcestershire for the nomination, The Royal Victoria Hotel for your wonderful support and, most of all, Dave for making a difference!
Find out more about the support and services available from relate here: https://www.relate.org.uk.
Find out more about the stunning Royal Victoria Hotel, Snowdonia, here: https://www.theroyalvictoria.co.uk/
R2R